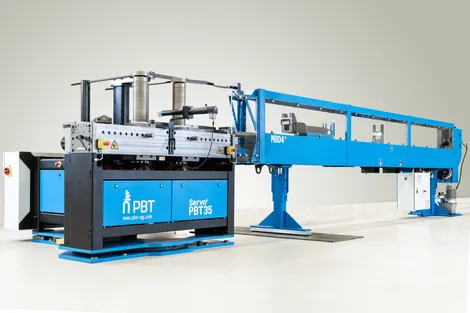 Mandrel bending device MBD4
Profile feed unit in 6 m version
Compressive force approx. 4000 kg
For bending hollow profiles up to approx. 2.5 x profile width in one pass.
Servo technology with CNC-controlled mandrel and feed unit (booster).
Guarantees slip-free bending even of small radii in one pass.
Mandrel bending device MBD20
Version: 6 m long.
Pressing force peak 200 kN. Including mandrel retract and mandrel lubrication.
With this CNC controlled device you can bend hollow profiles in one go.
Guarantees zero-slip bending of even small radii in a single pass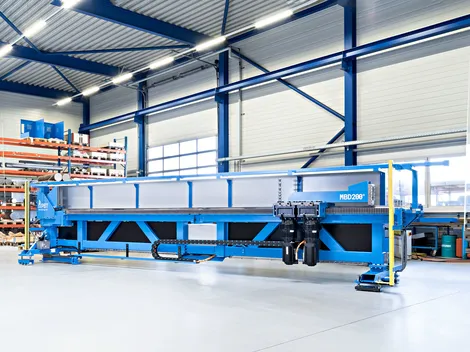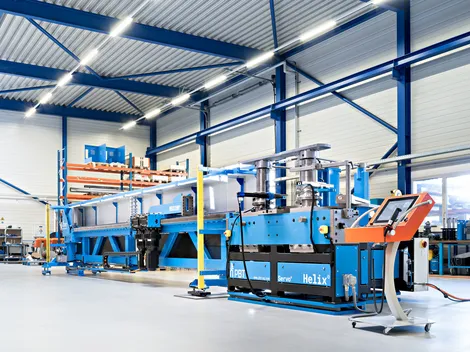 Demonstration of HELIX Servo + MBD200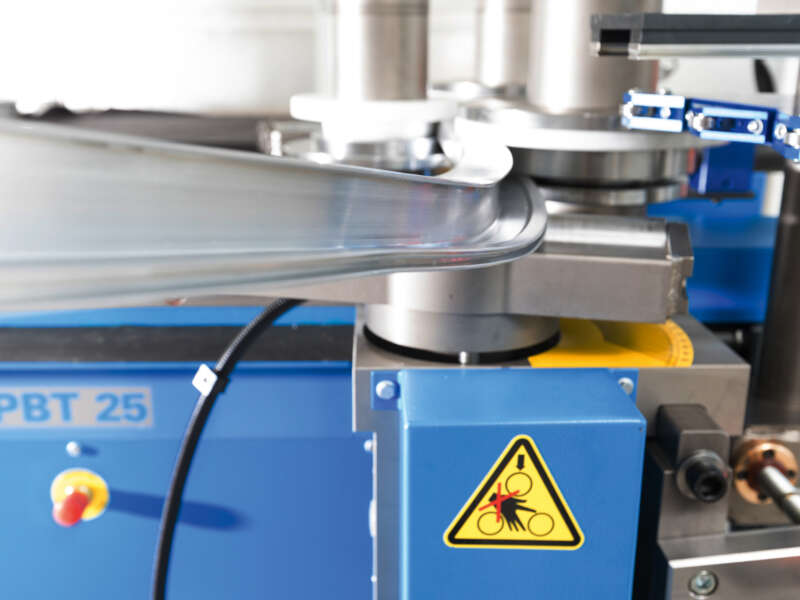 Supporting roller controlled
(Z-axis) for 3D bending (right and/or left)
The controlled supporting roller additionally makes it possible to bend with a gradient. With the associated software, it is simple to programme and bend 3D elements.