The forming and bending of tubes made of steel, copper, aluminium or other materials is one of the regular steps in production or processing in many sectors. Examples include materials handling technology, window and façade construction, metal construction and vehicle construction through to aerospace. Particularly complex bending processes present equally complex requirements that must be met with special measures. Tube bending machines are the professional means to the end of those measures. In the field of profile bending technology, the Swiss Profile Bending Technology AG is a leading company with worldwide sales and service in the meantime. The company's portfolio stands for the highest quality and innovative technology, not least of which are high-quality tube bending machines with servo drives.
Tel.: 0041 – (0)71 633 21 51
E-Mail: email hidden; JavaScript is required
Tel.: +49 – 271 25049 0
E-Mail: email hidden; JavaScript is required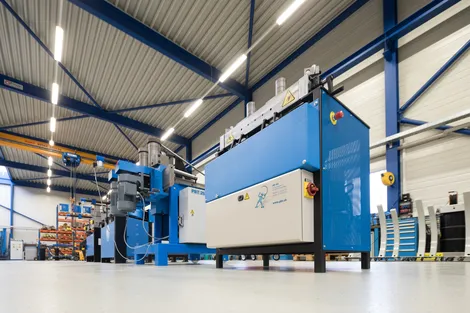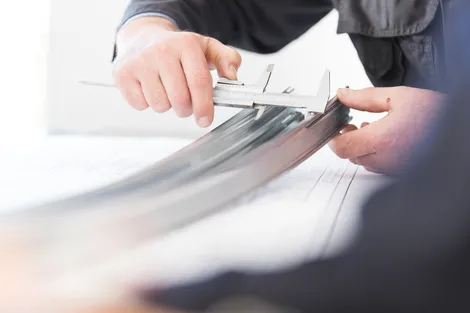 The arguments for an aluminium tube bending machine
Profile Bending Technology AG has now been active in the industry for over 25 years. Accordingly, interested parties and customers benefit from the competence and experience of all employees. This applies both to the tube bending machines themselves and the associated control systems. These arguments count not least for the work with small workpieces, whether aluminium, copper or steel tubes. While in many cases manual tube bending tools can be used for single radii and simple bending solutions, only high-quality bending machines for multiple radii in one piece can achieve real precision in deformation. Above all, the smallest deviations in the automated bending process of multiple workpieces is a major advantage over manual tube bending tools. After all, for complex aluminium or steel tube bending solutions, an appropriately designed aluminium tube bending machine is worthwhile, whereas manual bending machines can quickly turn a profile into a reject.
Innovative machines for bending tubes
PBT AG offers different variants of machines. This includes, for example, a smaller steel and aluminium tube bending machine and leads up to a complex system for the largest profiles such as beam constructions. Using high-quality technology, the product range allows both manual and software-based digital control of the bending process. Depending on the requirements and the available budget, results with the highest precision and the smallest radii can be achieved:


- ARKUS12 tube bending machine, 540 kg weight:

The ARKUS12 tube bending machine represents the most compact of all PBT AG variants. With a pressure capacity of 12 tons, 110 mm high rollers (optionally also 220 mm) and a roller diameter of 45 mm, it is suitable for bending profiles as aluminium, steel and other materials in smaller sizes. The distance between the front rollers can be infinitely adjusted between 256 (optionally 80) and 518 mm, which, with an additional bending attachment, enables the smallest radii of up to R35 mm. Thanks to its relatively light weight, the steel and aluminium tube bending machine can be transported with a lift truck and can thus be repositioned quickly and flexibly.

- Tube bending machine BENDO, 1050 kg weight:

Compared to the ARKUS12, the BENDO goes a step further in many respects. With 20 tonnes, it has almost twice the pressure capacity and, with 200 mm as standard, almost twice the height of the rollers, which means that correspondingly larger profile diameters are possible. The shaft diameter of the rollers is 65 mm in diameter. The minimum distance between the front rollers, however, is 280 mm, so that a small radius can be achieved when bending without kinks or unclean transitions occurring. The weight also allows the machine to be transported on a pallet truck.

- Pipe bending machine PBT25, 1150 kg weight:

The PBT25 is the strongest of all purely hydraulic tube bending machines, with a full 27 tonnes of pressure capacity. Thanks to its modular design, it can nevertheless be adapted to bend both small profiles and larger workpieces. As standard, the height of the rollers is 300 mm, the roller diameter 105 mm and the minimum distance between the front rollers only 200 mm. For all its strength and flexibility, the PBT25 can still be moved using a lift truck thanks to its 1150 kg weight.

- PBT35 Servo Wide tube bending machine, 2250 kg weight:

As the very first model with servo drive on all three rollers, the PBT35 Servo Wide was an absolute novelty with its development. The innovation and performance inherent in it is still exemplary today. The servo drive achieves a pressure output of 35 tonnes with 70% energy savings and only 9 litres of oil volume. In addition, the distance between the front rollers starts at 360 mm, so that the bending radius is only slightly larger compared to purely hydraulic machines - which in turn also applies to the height of the rollers at 400 mm. The roller diameter is 105 mm. Due to the weight, a forklift or crane is required for transport.

- Pipe bending machine HELIX Servo, 5500 kg weight:

The HELIX Servo represents the second and also even more complex variant with holistic servo drive. With a pressure capacity of 65 tons, a minimum front roller distance of 630 mm and a roller height of 500 mm, this tube bending machine is aimed at aluminium, steel or other materials in larger sizes, such as beam elements. Despite the powerful output, the servo drive ensures high energy savings and low oil consumption. However, the enormous weight makes the use of a crane necessary for transport.
Individual solutions for the highest demands
Furthermore, the modular design of the machine should be pointed out. For example, a PBT Helix aluminium tube bending machine can be individually equipped with various additional devices and extensions, which further increases or improves the possible uses. Among other things, the mandrel bending device compatible with all bending machines should be mentioned, which is particularly advantageous for sensitive tubes. In addition, the available PC400 system controls provide a high degree of flexibility and application diversity. These operating variants each address differently high demands - up to automated mass production with maximum accuracy. A free one-day training course at the nearest PBT AG plant is included. In the course of such training, employees can quickly learn everything they need to know about operating, for example, an ARKUS12 aluminium tube bending machine. The elimination of any ambiguities, enquiries of any kind as well as service and maintenance of the equipment are, of course, part of the company's constant range of services.
Comprehensive service for every tube bending machine
Anyone interested in a high-quality tube bending machine will find an overview and selection of the current series models directly on the PBT AG website. Those standardised products of PBT AG range, as mentioned, from the compact aluminium tube bending machine to the complex machine for large carrier parts made of robust stainless steel. If there is any uncertainty, a non-binding consultation can be arranged to find the right model for the project in question. If, on the other hand, you have very individual ideas and specific requirements, it is worth contacting us by e-mail or telephone. Together and in constant coordination, all feasible wishes are implemented and, of course, also taken into account during the final training and commissioning. Thus, from planning to sales, customer satisfaction and exact precision in all bending processes enjoy the highest priority
Here is a selection of our customers
Agrikon, Airbus, Albixon, Alcan, Asas, Audi, Barnshaws, Bestbend, Biegetechnik Steinrücken, BMS, Brökelmann Aluminium, Bürstner, CWA Constructions, Die Bahn, esa, Fendt, Fritzmeier, HMT, Holden, Hydro, Hyundai, Jaguar, Jansen, Kersten Europe, Linde, Lugstein, LS Lederer, Mercedes-Benz, Metallgestaltung Eickhoff, Obru, Pemat, Porsche, Proas, Rexroth, Rimowa, Ronal Group, Sadef, SAPA, Schaeffler Group, Schüco, Siemens, Sjolund A/S, Still, Thyssen Krupp, Voest Alpine, Volkswagen, Walter Mauser, Welser Profile, XAL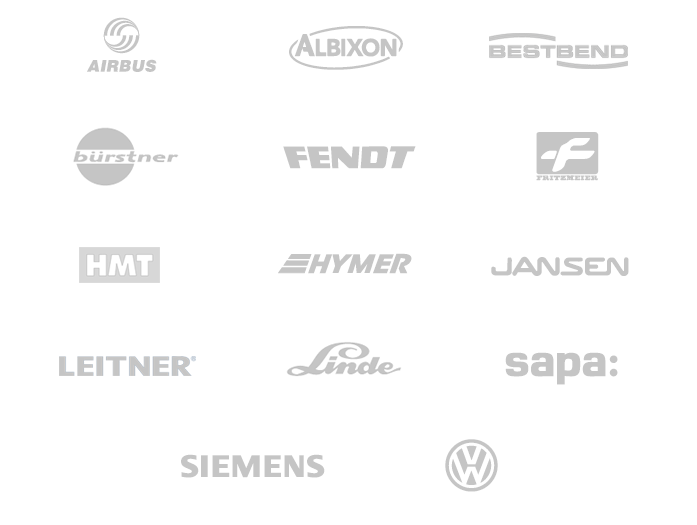 PBT tube bending machines - sophisticated solutions from Switzerland
All over the world, successful companies from a wide range of industries rely on our pipe bending machines to make their production processes economical, efficient and reliable. If you are interested in one of our models or would like a customised pipe bending machine, our competent and highly qualified team will be happy to assist you by phone or e-mail.
On request, we can also demonstrate the precise performance, impressive flexibility and ease of operation of our pipe bending machines in an individual demonstration. We look forward to hearing from you!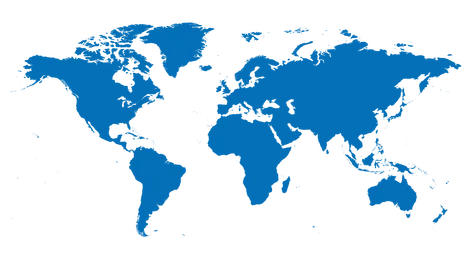 More about PBT and the comprehensive portfolio